This is the project website & blog of MIRLCAuto: A Virtual Agent for Music Information Retrieval in Live Coding, a project funded by the EPSRC HDI Network Plus Grant - Art, Music, and Culture theme.
3 Online Workshops Announced!
We are very happy to announce the dates of three upcoming online workshops:
London (IKLECTIK) 7/9/11.12.2020 - 19:00-21:00 (GMT)
Barcelona (L'Ull Cec) 11/13/15.1.2021- 19:00-21:00 (CET)
Leicester (Leicester Hackspace) 25/27/29.1.2021 - 19:00-21.00 (GMT)
You can find all the details and information about how to register at: https://mirlca.dmu.ac.uk/workshops/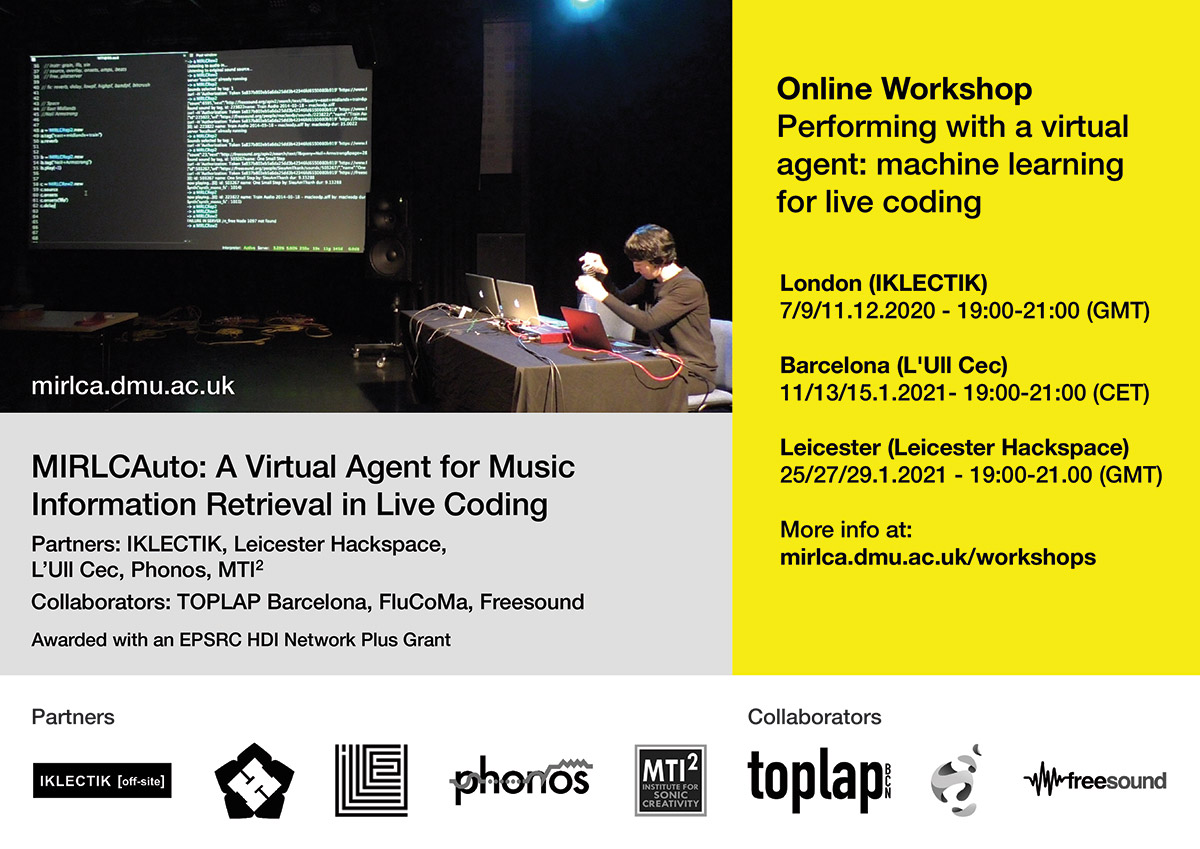 The flyer of the workshop is available here.